About Me - The Vegetarian Cook
+ This vegetarian recipes website
Hi, I am Nayana.  You want to know more about me and here it is. I am happy to connect with you through this vegetarian recipes website.
I was a teacher. I used to teach French (up to advance level) as a foreign language. I also used to teach Japanese (basic level) from home. Now I work with my websites.

Most of my students were teenagers and I loved the interaction with them. I learnt a lot from them.
I have always been a vegetarian and I love cooking. So Vegetarian Cooking is a necessity that I enjoy. I cook vegetarian food everyday. I have a big collection of vegetarian recipes.
I grew up where we had neighbors from different states of India. Each state in India has it's own special dishes. We celebrated many different festivals together and exchanged the special sweets, snacks and other dishes made for different occasions.
I also participated in the making the summer special items such as pickles, papads and other preserves by neighbors. I have fond memories of those occasions.
My mother is a good cook and I learnt the basics from her. But she prefers traditional food. I do love the traditional food. But I like more variety, trying recipes from different regions too.
So, after marriage I was happy to get my own kitchen to try out different vegetarian recipes and to cook up my own experiments.
I was also happy to get a new family to try out my experiments on. I cooked not only the recipes from different regions in India but also from other countries.
My husband brought back a few cookbooks from his visits to different countries. So I guess he likes my cooking experiments. My 20+ year old daughter is my critic too.
Goldie
And then there is Goldie, the cat, who is not so keen on only vegetarian food he gets in my home, but has no choice in my vegetarian kitchen.

After some 30+ years experience of preparing vegetarian food, I have a huge collection of vegetarian recipes which keeps getting bigger as I keep trying new recipes and making my own changes.
Some of the recipes are in my notebooks and many more are not written anywhere but in my head. There are many new recipes that I want to try out.

I enjoy cooking and I like to talk, read and write about food. That is what I do with this website.
I enjoy sharing a meal with friends. As I wanted to share my love for cooking, what better way than building a website?
If not for this website, I would not have met you. And I am happy you stopped by.
Do you have an interest, a passion, knowledge that you would like to share with others? Whatever is your interest, there are people who want to know.
Would you like to share about your passion with them, your knowledge, your ideas and help them? Would you like to make a website like this one? You may be interested in knowing
Social Media links

Subscribe Youtube channel : https://www.youtube.com/channel/UCXx43YmlmtXqzvz_AbJkhb
Facebook page: https://www.facebook.com/VegetarianCookingRecipes
Instagram page: https://www.instagram.com/nayanas_veg_kitchen/

Click on the banner below to know more about how many 'work at home moms and pops too', like me are writing and creating successful websites without any knowledge of HTML and website creation.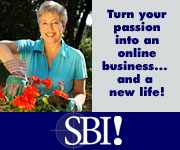 Share your passion and your knowledge with others. The money will follow.
Even if you don't think you know a lot about something, help is available to research and write about what interests you.

Just Do It! Now!

You can thank me later!

Go to vegetarian recipes site homepage from about vegetarian cook